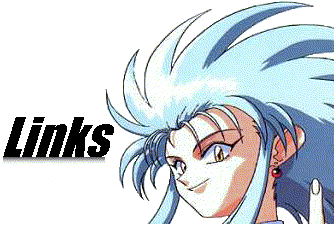 Here are some links I think are worth while for Canadian anime fans. Please try to visit them all. By the way, if there are any broken links or you would like to suggest a link, please email me.
Save Our Anime
SOS (Save Our Sailors)
Sailors Unite
SOS (Save our Samurai Pizza Cats)
Samurai Saving time
A French version of this page available too.
Canadian Broadcasters
YTV
Teletoon
SPACE: The Imagination Station
General Resources
Anipike Turnpike
MangaSeeker
Forums
Space Forum
Dragon Ball Z Sympatico Forum
Sailor Moon Sympatico Forum
Similar Pages
Anime on European Satellite TV
Current TV Anime - Tokyo
German Anime TV Listing
SG Anime The Guide to Anime Broadcasted in Singapore
Miscellaneous
Canadian Anime Shopping Guide
Canadian Anime Club Index
Anime T.V Guide for Canada and its entire contents are copyright © 1998 of Carol . All rights reserved. Reproduction of this in any way without permission is prohibited. Anime shows, info, and images associated with them are trademarks of and copyrighted of respective owners, companies and distributors.
Best Viewed with Microsoft Explorer 3.0 and Netscape 3.0, 800x600 and 16 Bit colors.