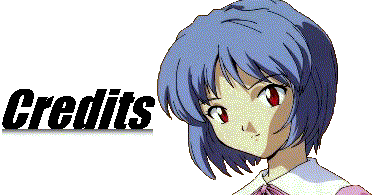 Here is where I give all the Credits that the people who helped a lot with the web site. Please visit their web sites because without them, this site would not be as good as it is now.
Anime T.V Guide for Canada and its entire contents are copyright © 1998 of Carol . All rights reserved. Reproduction of this in any way without permission is prohibited. Anime shows, info, and images associated with them are trademarks of and copyrighted of respective owners, companies and distributors.
Best Viewed with Microsoft Explorer 3.0 and Netscape 3.0, 800x600 and 16 Bit colors.