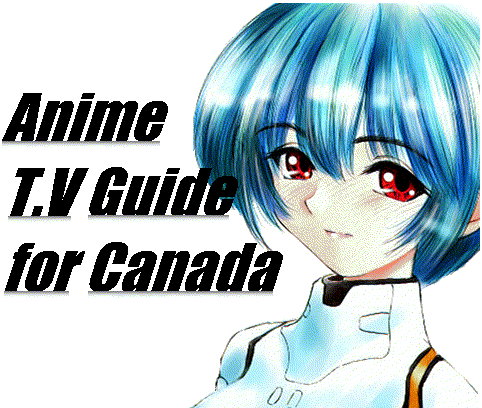 This site is here to help and guide all anime fans and new viewers of anime to watch anime on T.V. The reason why I am doing this is not to take away any business from any other T.V guide companies, but to list anime shows that show on T.V, the channels, the times, and the episodes, all in one web site. This I hope will give anime fans a chance to watch there most beloved essence and encourage new viewers to watch the shows and create some new fans. With more fans, anime can have more of a chance to stay in Canada and North America. So, it's like a free T.V Guide but only for anime. To know more about the site, go to FAQ and Updates.

Hey look! I actually won an award! Thanks to PS SM DJ NS CA Page of the Day!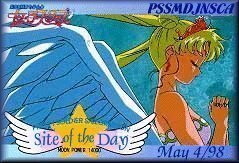 To Netscape Users: Sometimes you may get stuck while loading; that's because of the way I made up the page (which I will fix soon). If you get stuck, just press reload, and it should be fine.
Visits since Feb.1/98
Anime T.V Guide for Canada and its entire contents are copyright © 1998 of Carol . All rights reserved. Reproduction of this in any way without permission is prohibited. Anime shows, info, and images associated with them are trademarks of and copyrighted of respective owners, companies and distributors.
Best Viewed with Microsoft Explorer 3.0 and Netscape 3.0, 800x600 and 16 Bit colors.